Intelligent Routing Made Easy
UJET offers full IVR tools to enhance customer experience, regardless of the channels your customers prefer – including voice, in-app, web, and SMS routing. Combine historical customer data and real-time context to predict intent and inform routing logic for the best unique experience and outcome. Enable dynamic routing based on CRM data such as purchase history, member status, or previous sentiment score so your VIP customers reach the right agent or department quickly with minimal friction.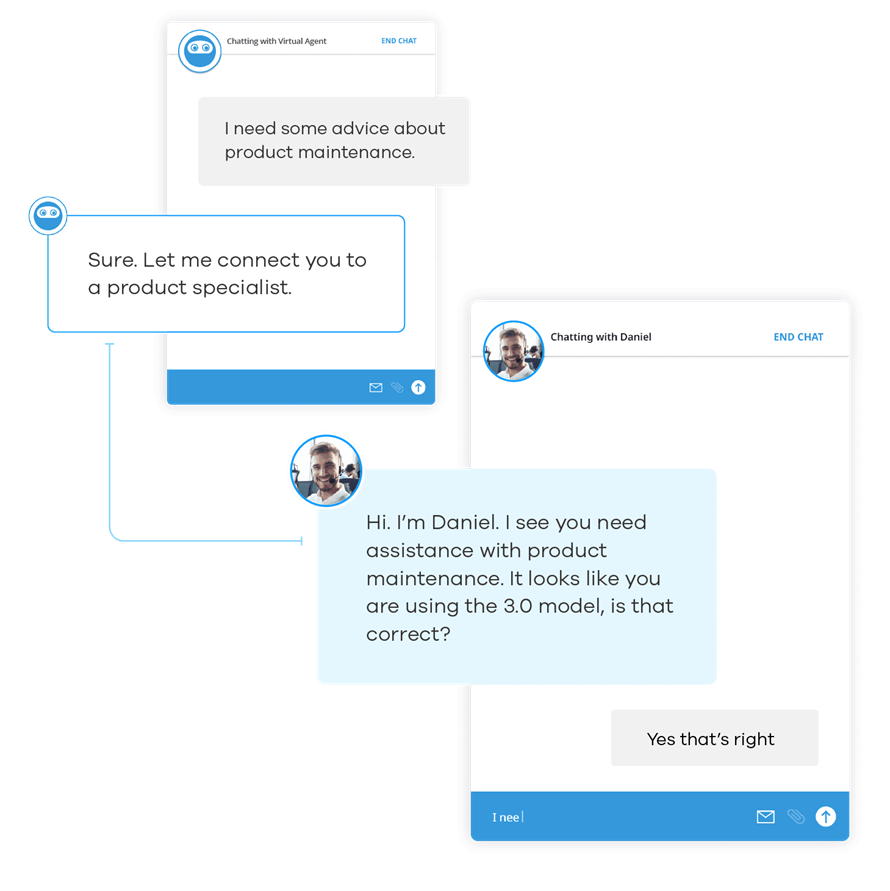 In-App Visual IVR
Ditch slow, robotic voice prompts and reduce customer frustration with UJET's Visual Interactive Voice Response (IVR). The UJET IVR is your in-app support menu that allows customers to specify what they need help with, and then choose how they want to connect with your business, whether that's a voice call, chat, SMS, or email.  Because it's rendered in-app, your customers can use the touchscreen interface they're used to – rather than listening to pre-recorded messages that drone on and on.
Eliminate channel switching and customers repeating themselves by providing end-to-end customer engagement from within your app
Provide a visual navigation experience that is consistent across all channels
Expedite resolution by presenting customers with an estimated wait time before selecting their preferred channel, or requesting a callback
Balance hold times by dynamically offering channels based on current estimated wait times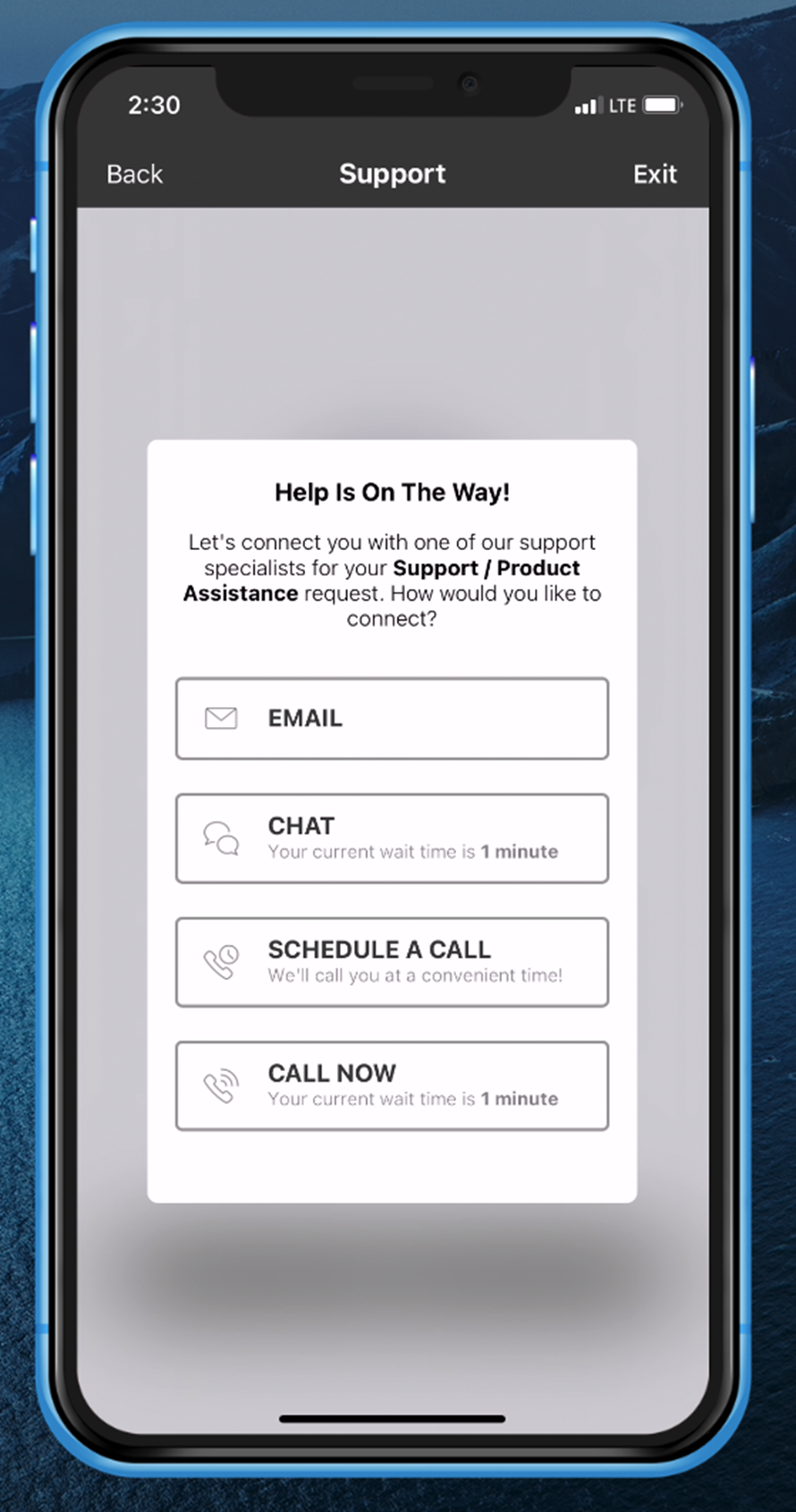 Voice IVR
When your customers call support, they'll be connected to UJET's Voice IVR system, which guides them through their
options. The customer can then select an issue from the menu – for example, a damaged item. UJET's voice IVR is
incredibly easy to use and to customize based on purchase history or customer status so you can connect every caller to
the agent best equipped to help them. UJET's dynamic routing not only improves the customer experience, but also
shortens resolution time so your agents are able to assist more customers.
While waiting to speak to an agent, UJET can use SmartActions to send the customer a text message with their estimated
wait time and invite them to additional information via SMS about the issue, including text input, photos, and video.
When the call connects, the agent can then use the information supplied to quickly find a resolution.
Learn more about UJET SmartActions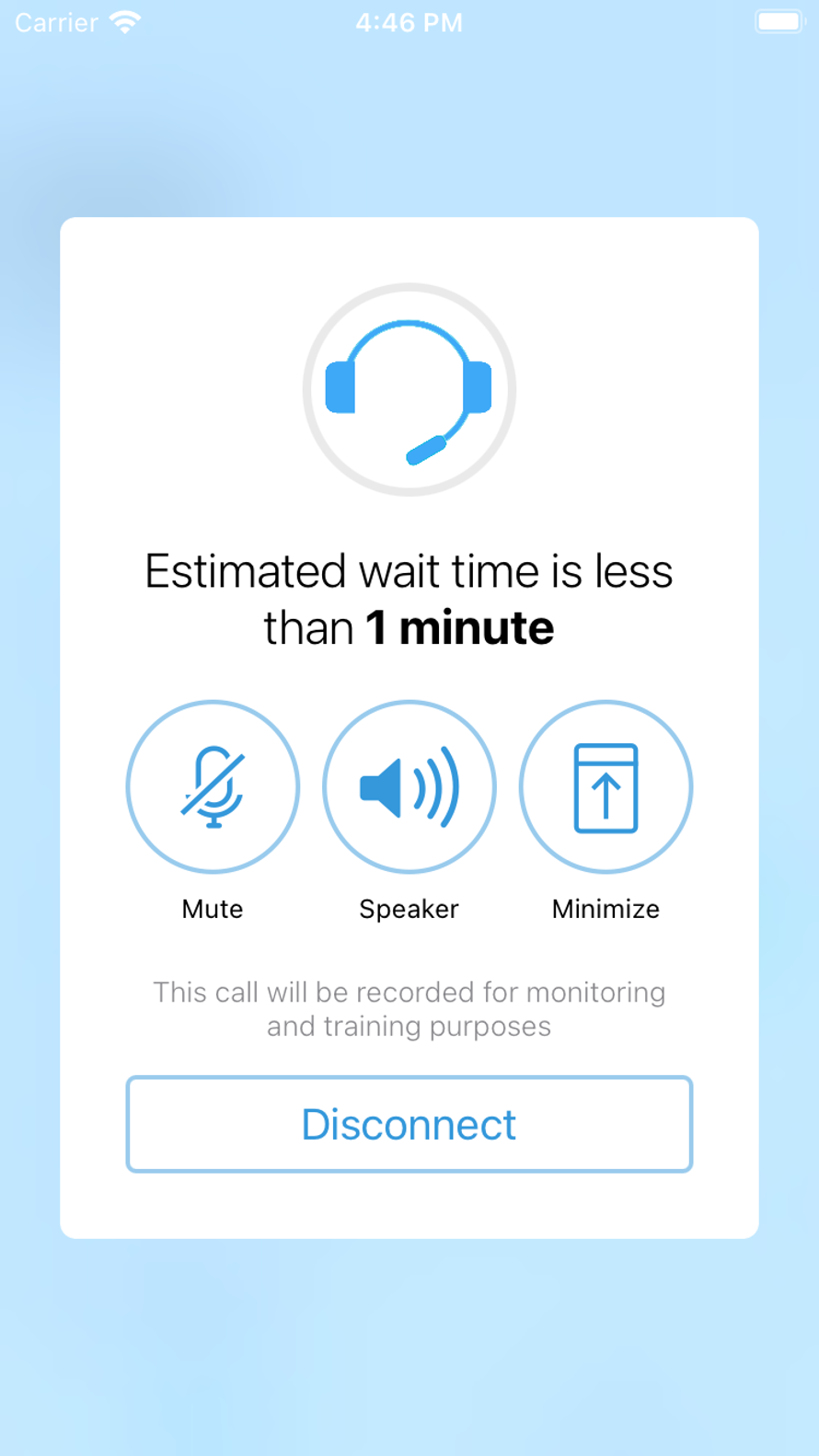 "Zettle's ultimate decision to work with UJET was based on not only the product's potential but also on our experience with UJET's people. We started the relationship with a genuine 'let's see what we can do together' feeling. We felt we had found a true partner."
Johnnie Hydling
Head of Customer Engagement Operations
Zettle by PayPal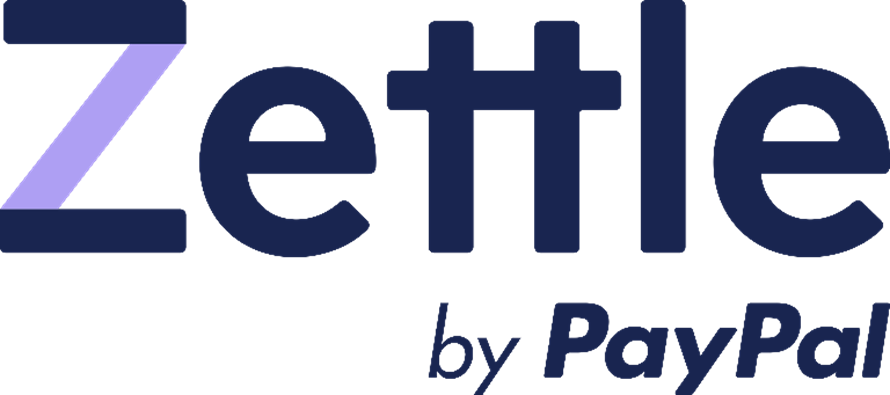 Learn more about how UJET's intelligent routing logic enables contact center supervisors to segment customers so they can connect them with the agents most qualified to handle their requests.
Read Zettle Customer Story
Personalized Call Routing to Ensure Customer Satisfaction
Properly implemented cloud IVR intelligently routes customers to the optimal agent instead of forcing them to repeatedly
authenticate their identity, experience multiple transfers, or explain the issue over and over again.
UJET's call center software allows an unlimited number of queues, powered by actionable data intelligence, to route
customers to self-service solutions or directly to a knowledgeable agent. Plus, it's easy to create and edit customized
routing rules in just a few clicks without needing the help of a software engineer.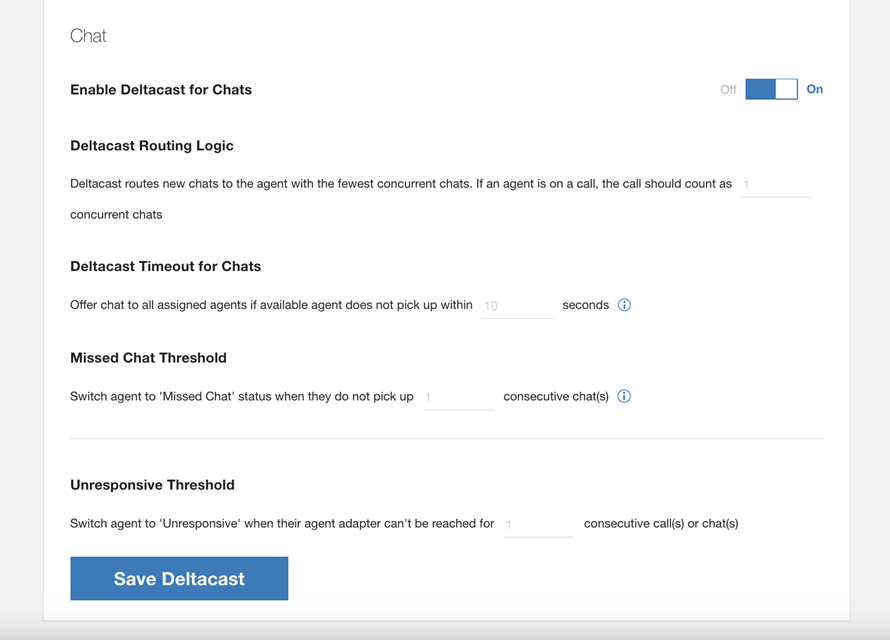 Frequently Asked Questions
"IVR" is an abbreviation for "interactive voice response," which is an automated call routing system commonly used by contact centers to direct customers to the correct department.
Modern IVR systems use virtual agents to collect information about the customer's inquiry via voice and touch tone input. The virtual agent then uses this information to direct the call to the agent best equipped to handle their request.
IVR – also called interactive voice response – is an automated phone system that uses a pre-recorded response system to route callers to the correct agent or department using information provided by the customer verbally or via touch tone (DTMF) input.
IVR improves the customer experience by routing the call to the correct department within seconds instead of forcing them to wait on hold for a live operator to become available. IVR also improves the agent experience by giving them the context needed to resolve the customer's request before the call even connects.
How does the IVR system work?
A traditional IVR system has two parts that allows the virtual agent to understand and process a customer's input. The first is voice recognition technology, which detects keywords like "billing" to route the customer to the correct department. The second part is Dual-Tone Multi-Frequency Signaling, or DTMF, which allows a caller to use their phone's keypad to navigate through the menu options and verify their account information.
Advanced IVR systems (like UJET) make the customer's experience faster and more natural using Natural Language Processing (NPL), which is a form of conversational AI. This type of advanced IVR isn't limited to simple keyword recognition – the virtual agent can ask open-ended questions like "what can I help you with today?" and use the verbal queues a customer gives to correctly route a call.
How can an IVR System help improve customer satisfaction?
When implemented well, an IVR can improve customer satisfaction and reduce queue times because the automated system allows customers to specify what they need help with, and then allows them to choose how they want to contact you. Another benefit of using an IVR system is that it collects valuable context about the customer inquiry ahead of time so the agent goes into the call prepared to resolve the request quickly, without needing the customer to repeat themselves.
IVRs are particularly helpful when call volume is high, as they offer callers alternate ways to get help, including self-service, live chat, and SMS, rather than forcing the caller to wait on hold to speak to a live agent.
Does it make sense for my business to have an IVR call center?
When properly implemented, an IVR system can increase customer satisfaction by allowing callers to quickly access help or self-service options, and by reducing the amount of time spent on hold. Well-designed IVR systems can also collect information about the customer's request, so the live agent is able to quickly resolve the issue and won't need to waste time asking the caller to repeat themselves.
An intelligent IVR system doesn't only benefit customers and agents. It can also save your business money by reducing average handling time and improving first-call resolution rates.
UJET's IVR is easy to use and easy to scale as your business grows. Managers can quickly create new custom routing rules within the UJET interface, no complex coding required.